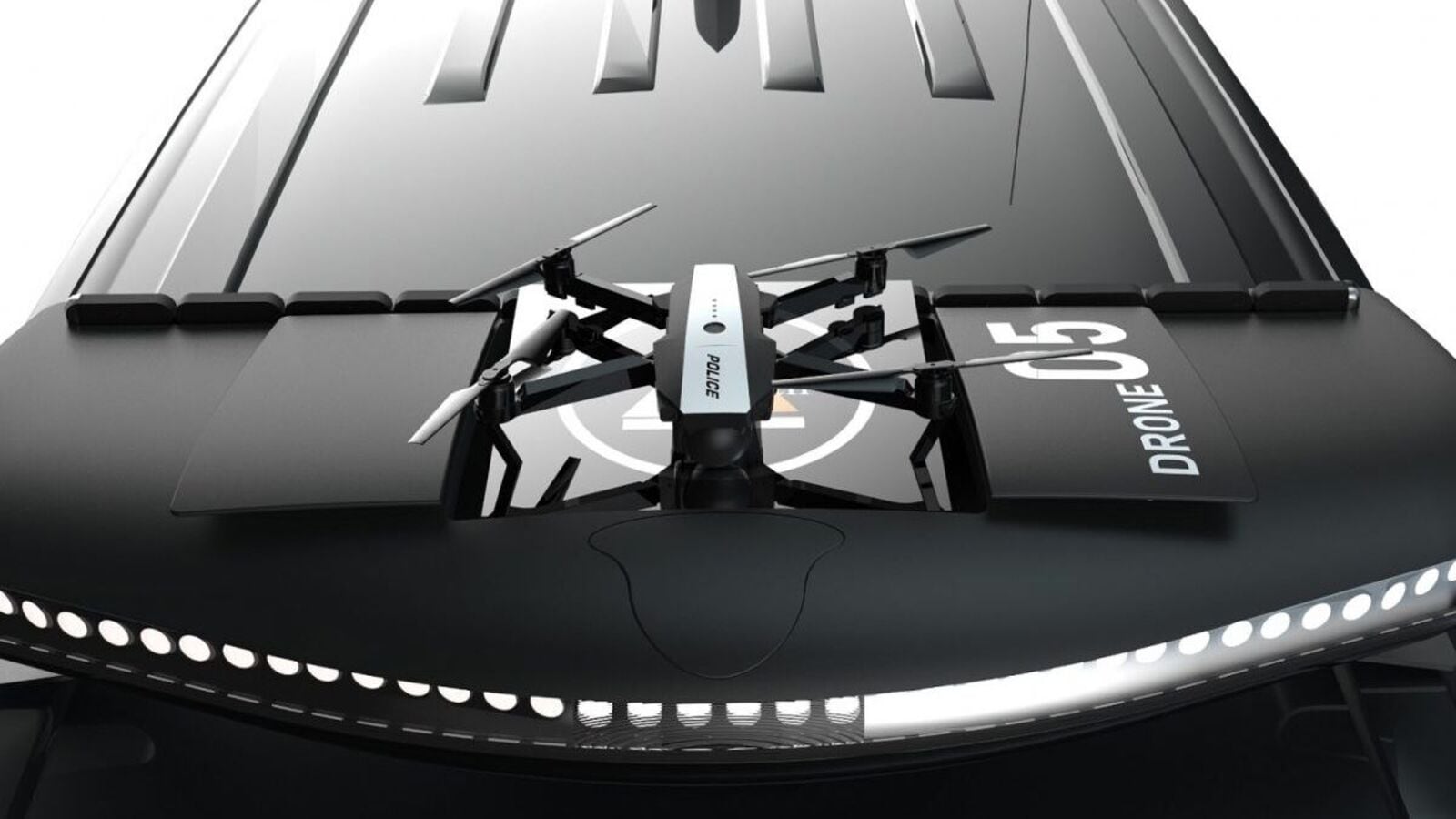 In a bid to make patrolling easier and safer for police officers, Zenith Technologies recently unveiled the world's first drone powered by artificial intelligence that's part of the patrol vehicle. The AI-powered drone made its debut at Intersec 2023 in Dubai and is named Zenith AI EagleEye Intelligent Patrol. It is embedded within the cavity of the policing lightbar on top of the patrol car.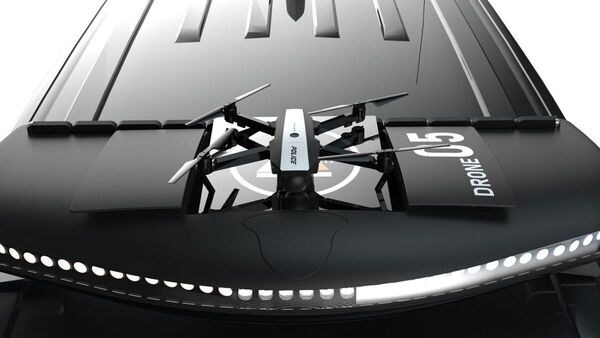 The AI drone can take flight autonomously or manually by law enforcement personnel, as per the requirement. The drone provides a bird's eye view of the situation and will help police offers with surveillance, which can be communicated back to the headquarters.
Zenith has used its in-house technologies to offer features such as 360 degrees of Situational Awareness, Automatic Number Plate Recognition (ANPR), Make Model Color (MMC), Face Recognition (FR), and LIDAR Speed enforcement. The drone can also detect automated traffic infringements including real-time detection of fastened seatbelts and the use of mobile phones when driving.
The drone also allows for different data training, including visual pollution detection, traffic and crowd analysis, object detection in the dark, and 3D mapping. All of this can be relayed in real time to the command centre wirelessly. Zenith plans to deploy the new AI drone with Dubai Police and has partnered with the UAE government, the GCC countries, and the Middle East region. The company believes these AI technologies will help cut down government spending by up to 50 per cent, saving about $3 billion.
First Published Date: 26 Jan 2023, 17:30 PM IST