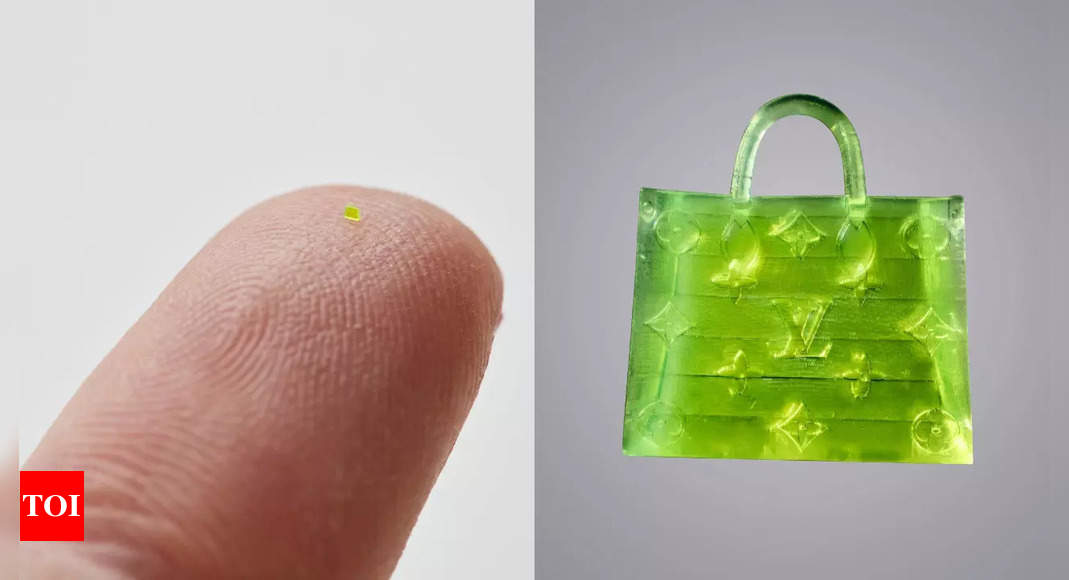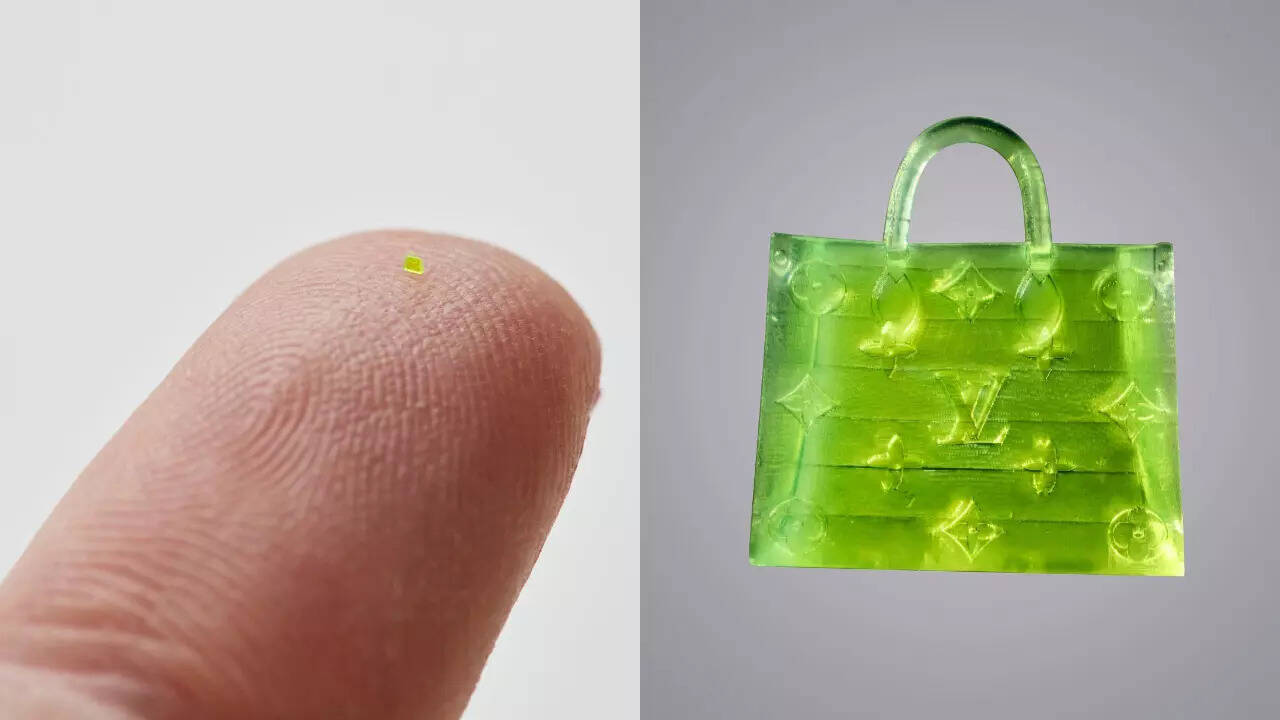 What's the smallest purse you own? If you were fretting on the size of the famous Jacquemus handbag that could fit merely a small key, then here's another one from Louis Vuitton that will leave you flabbergasted.
This neon coloured, LV logo purse is so small that you need a microscope to see it properly. This microscopic handbag by MSCHF for Pharrell's upcoming auction will be put on display during the
Paris Fashion Week
. Smaller than a grain of sea salt and narrow enough to pass through the eye of a needle, this is a purse so small you'll need a microscope to see it. There are big handbags, normal handbags, and small handbags, but this is the final word in bag miniaturization. As a once-functional object like a handbag becomes smaller and smaller its object status becomes steadily more abstracted until it is purely a brand signifier.
The purse measures 657 by 222 by 700 micrometers. This bag is up for auction and will be sold in a sealed gel case premounted beneath a microscope with a digital display.
This bag is definitely a piece of art and also gimmicky. The starting bid of this accessory is yet to be revealed. Whether or not fashion aficionados invest in this tiny, little handbag, but one thing is for sure that it is creating the right buzz in the market.