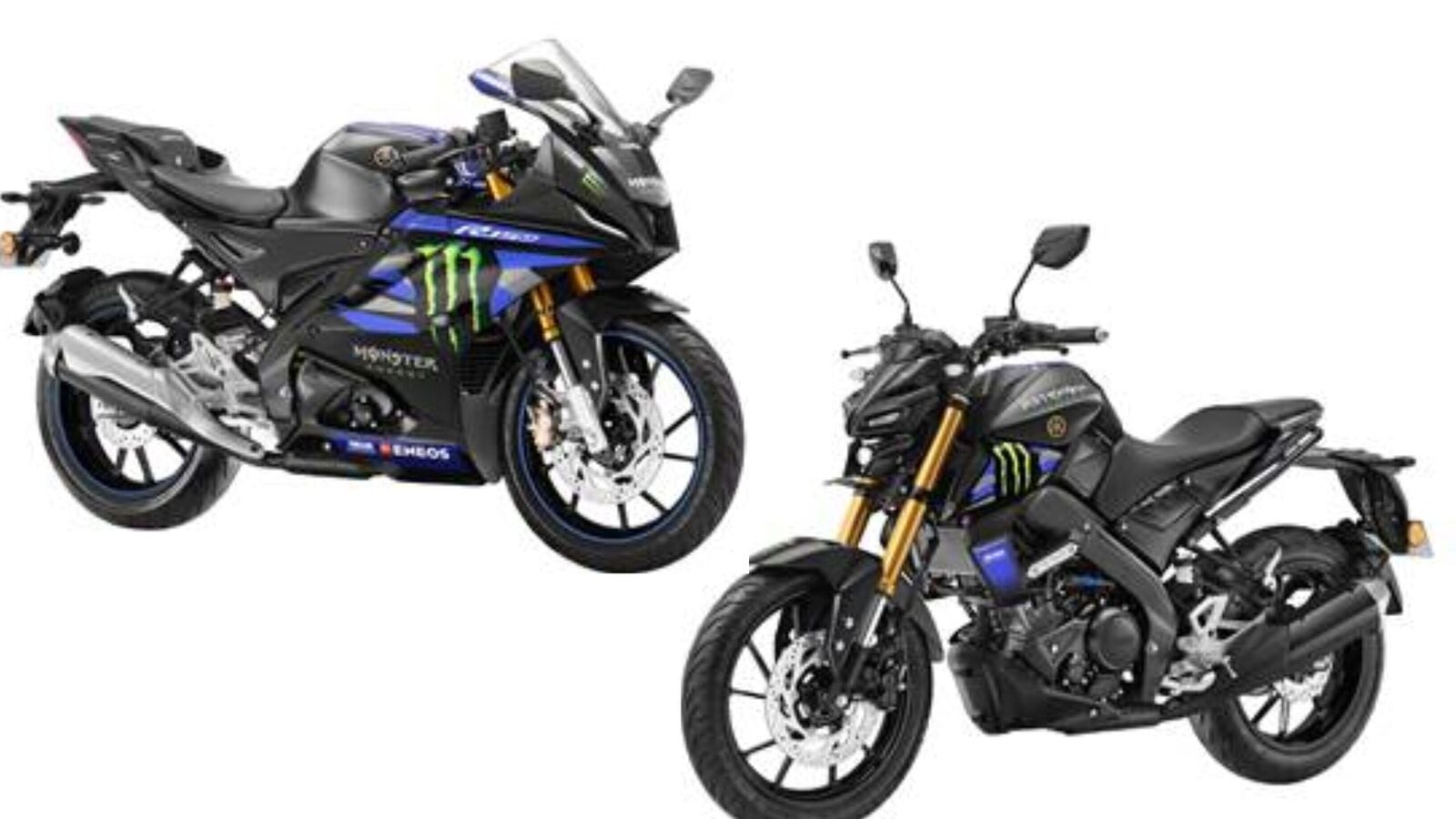 Yamaha Motor India has launched new Monster Energy Moto GP Editions for its range. The new special edition will be available with YZF-R15M, MT-15 V2.0, Aerox 155 and Ray ZR. Yamaha will offer Monster Energy MotoGP Edition in limited numbers. The special edition only comes with cosmetic changes, the manufacturer has not made any mechanical changes to any of the two-wheelers.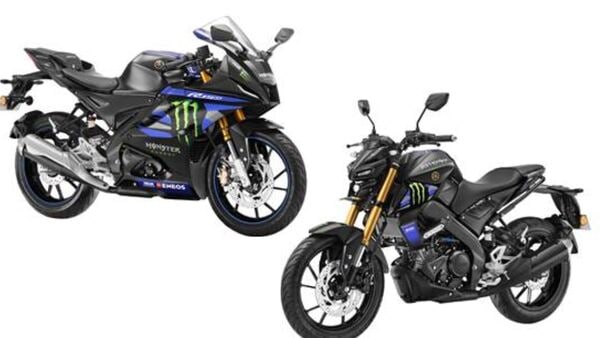 The 2023 MotoGP Edition of the YZF-R15M costs ₹1,97,200 whereas the MT-15 V2.0 is priced at ₹172,700. Then there is the Ray ZR 125 Fi Hybrid which costs ₹92,330. All prices are ex-showroom. The manufacturer has not yet announced the prices of the Aerox 155. The Monster Energy Yamaha MotoGP Edition model range will be available at all the Blue Square outlets in India from 3rd week of September.
The 2023 Monster Energy Yamaha MotoGP Edition of YZF-R15M and MT-15 V2.0 showcases the Yamaha MotoGP livery on the tank shrouds, fuel tank and side panels. Whereas the Aerox155 and the Ray ZR scooters get Yamaha MotoGP livery on the overall body.
Also Read : Yamaha is giving out 100 tickets for Bharat MotoGP: Here's how you can win one
On this occasion, Chairman of Yamaha Motor India Group of companies, Mr. Eishin Chihana said, "There is a lot of enthusiasm among Yamaha fans to witness the first ever MotoGP race in India. With the launch of the Monster Energy Yamaha MotoGP Edition model range today, we believe it is only going to rev up their excitement. The introduction of 2023 MotoGP Edition livery strengthens our commitment towards Indian customers of offering an exciting, stylish, and sporty model range that represents Yamaha's rich racing legacy. This exclusive line-up showcases Yamaha's continuous efforts to meet the aspirations of our young customers including those who are passionate MotoGP fans."
Apart from these two-wheelers, Yamaha also sells YZF-R15S V3, FZS-Fi Version 4.0, FZS-Fi Version 3.0, FZ-Fi Version 3.0, Fascino 125 FI Hybrid and FZ-X in the Indian market.
First Published Date: 13 Sep 2023, 14:02 PM IST