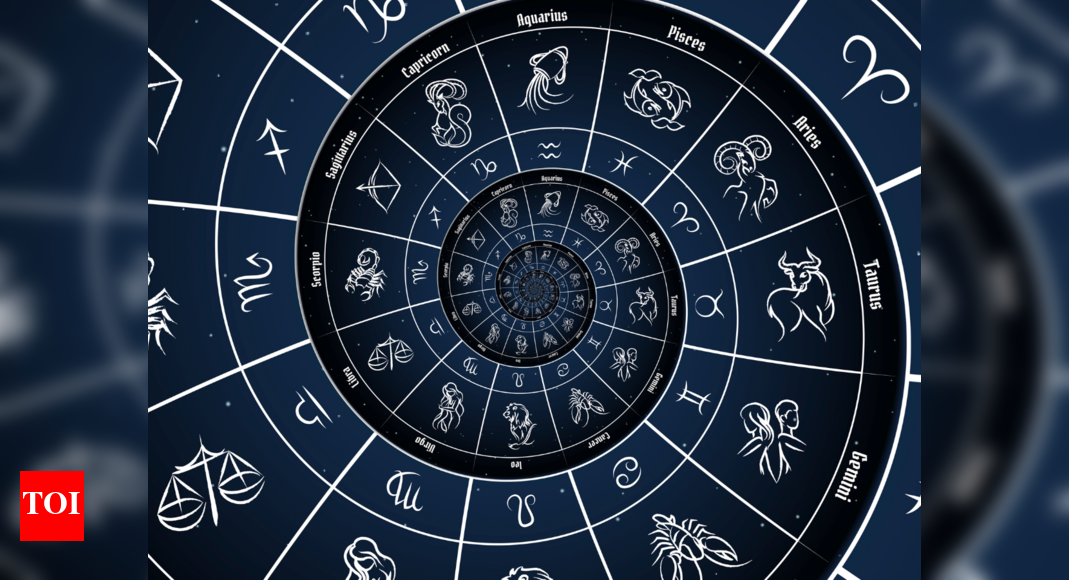 Scroll down to know your
horoscope
today on 30th October, 2022 as predicted by astrologer Pandit Jagannath Guruji.
Aries (March 21-April 20)
All those who are single should look out for you may find your soulmate today. To avoid the depletion of funds, paying attention to your savings is suggested. Avoid overexertion to escape from the body ache as this may ruin your and your partner's evening.
Taurus (April 21-May 20)
A burning issue at the office will need your undivided attention. Go, be the star, your hard work will not go in vain. As per your readings, you will receive money in some expected way, maybe a policy will get matured. Your body is exhausted, rest when you should else your health may give away.
Gemini (May 21-June21)
Your spouse will be in a good mood, don't ignore them by giving precedence to something else, this will hurt them deeply resulting in an argument or an ugly fight. Simultaneously health and wealth may suffer due to your poor decision-making. Therefore, avoid unnecessary random travel or expenditure today.
Cancer (June 22-July 22)
Do not avoid your partner else the vibe at your home can make you feel unhappy or suffocated. A migraine or a throbbing headache is foreseen, after a hectic day at work but a colleague may become your knight in shining armour, coming to your rescue.
Leo (July 23-August 23)
You need to keep a track of your finances else you will end up spending more than you should. A misunderstanding with a sibling or a close friend is foreseen, avoid saying harsh things which can impact your relationship deeply. Focus on the road when you drive and travel safely else you may get a bruise or concussion.
Virgo (August 24-September 24)
Your sibling may seek your advice, don't mock them, else the conversation will get ugly. How you deal with them will determine your mood for the rest of the day. A migraine may add more salt to your bumpy day. Let this day pass by peacefully. Maintain a low profile at work, and do not take charge of things you will later struggle with.
Libra (September 24-October 23)
Since it's month's end, you should keep your wallet safe, otherwise, you will overspend today and regret it later. Wear something vibrant at work today. You may add a plant to your work space or room, it will add positivity. In the evening, try and devote some time to your ignored wife/husband.
Scorpio (October 24-November 22)
Do not ask your partner for advice as it may trigger them in some way and lead to an unpleasant conversation you both will regret later. You can expect to receive money in some way you least expected. Your parents or your siblings may come to visit you today.
Sagittarius (November 23-December 21)
Your hard work will not go in vain, you just need to be more patient. You may bump into an old friend and eventually spend the entire evening together. It's a good day to reinvest the money that has been laying loose, otherwise, you will end up burning a hole in your pocket.
Capricorn (December 22-January 21)
Stay away from office gossip, it may lead to miscommunication and your poor image at work. A headache is indicated which may ruin your evening unless you increase your fluid intake during the day. Your partner may throw a fit for attention. It's a good day to buy them something, this will bring you closer.
Aquarius (January 22-February 19)
A friend may offer you some advice on some domestic issues which will show you the mirror and make you realise your fault. Don't engage in arguments at home or at work. Wear your confidence and a big smile to the office, it will answer your enemies at work.

Pisces (February 20-March 20)
A male figure in your life will create a lot of ruckus today, he could be your blood-related kin, spouse or colleague at work. Your savings are fine, just keep adding to them. Do not wear black today. Be well rested, it seems like a hectic day at work.